Travel Destinations Opened in India During Pandemic After Unlock 2.0
Posted By :
Admin
traveler
It feels good to be lost in the right direction. Travel and change of place impart new vigor to the mind and this statement holds the greatest value while we are bound in the four walls of our home. Since 2020, life has come to a standstill and no signs of recovery are visible.
While staying indoors is a necessity nowadays, we can't negate the fact that fresh air and change of place works wonders for our mental health. The mental health of an individual is as important as physical health and traveling plays a huge role in stabilizing it.
We travel not to escape life but for life not to escape us and while the majority of places in the world have banned traveling or influx of outsiders, there are still few travel destinations in India which welcome you to their abode but with social distancing norms at the place.
Pack your bags and have a change of scene while we compile a comprehensive list of travel destinations opened in India during these trying terms:
GOA
Splendid blend of Indian and Portuguese culture and the abode of beaches, Goa is always on the top of the traveler's list. The crystal clear water bodies, magical sunsets, and mind-blowing nightlife make it the most favored travel destination in India.
Though covid has a huge impact on the state as well, restrictions are lifted to some extent. A negative covid-19 report and social distancing measures are the prime requirements for traveling to this beauty.
While most of the bars are not open, one can spend the dazzling evening on the seashores enjoying the beautiful sunsets or sunrises.
UTTARAKHAND
Designated as "Devbhumi'' or "Land of Gods'', Uttarakhand is a beauty situated far away from city lights where you can soothe your senses by admiring the magnificent scenic views. Mussoorie, Nainital, Rishikesh, Haridwar should be on your bucket list while planning a trip to this hilly beauty.
A perfect combination of fresh air free from pollution will make your stress vanish in a couple of seconds. For safety purposes, it is mandatory to submit medical reports while checking inside the borders.
A negative report issued by recognized authorities has to be submitted upon arrival and for international tourists, 7 days of institutional and home quarantine is mandatory. While taking care of all these measures, you can have the best out of this abode.
HIMACHAL PRADESH
The lush green valleys and the natural lakes of the state of H.P. are a sight to behold. With the lifting of travel restrictions, hundreds of tourists are plying every day to this natural beauty.
A Covid-19 negative report from a recognized ICMR lab and e-pass for interstate movement is a basic requirement expected by the tourists. Himachal offers plenty of destinations including freshwater lakes, hot water springs, pilgrimage destinations, historical sites, aery, and watery sports.
The vast variety of flora and fauna gives unforgettable experiences to nature lovers. Take your family to experience the tranquillity of this exotic destination.
RAJASTHAN
Book a jeep and go for a self-drive around the surreal landscape of the state of Rajasthan which is known for its exotic culture, delicious cuisines, historical sites, and colorful markets. While in Rajasthan, go for a camel safari which will give you the right taste of the culture of the region.
The wildlife of the state is a beauty to behold. While making the most out of your trip to this marvelous adventure, take into consideration the social distancing norms issued by the state which include sanitization, thermal screening, wearing masks. Take home ample memories while you finish your trip to this magnificent piece of art.
MADHYA PRADESH
The state fondly called the 'Heart of India', Madhya Pradesh has opened its doors to the travelers while maintaining preventive measures in the first place and the state has even planned to offer RV caravans to maintain social distance.
The state gives a taste of impeccable lifestyle followed by the residents and the wide variety of destinations such as national parks, wildlife sanctuaries, multiple cuisines, historical monuments.
Walk down the cultural lane of this incredible region while captivating the glimpse of its most favored locations which gives a major change of scene to its travelers.
WEST BENGAL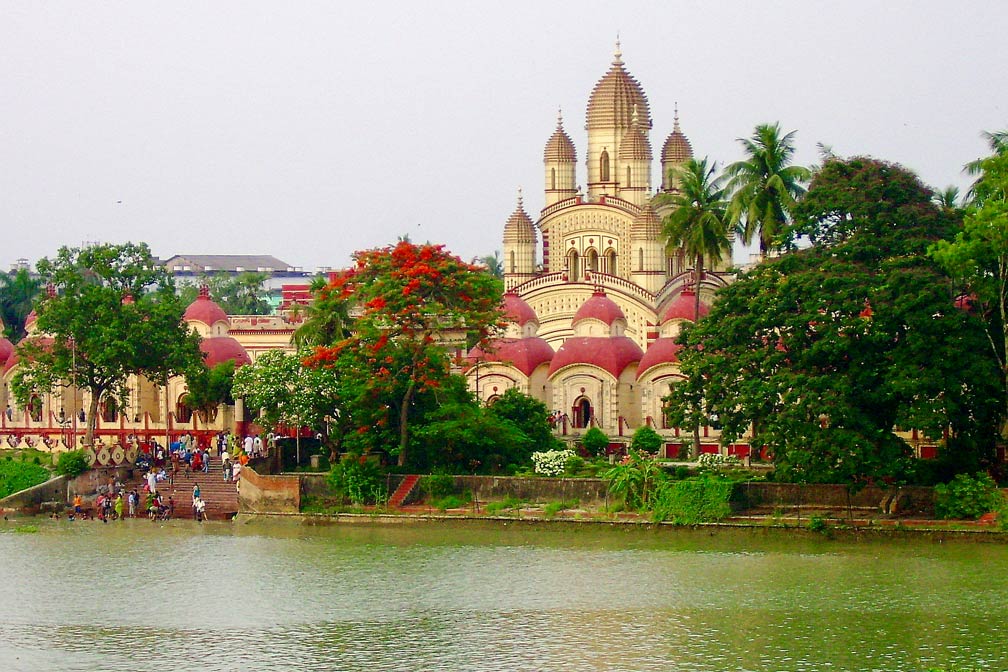 Surrounded by Gangetic plains in the south and Himalayas in the north, the state of West Bengal offers some of the marvelous wonders and scenic views to its captivators.
The state government has lifted the quarantine necessities for asymptomatic travelers and a mandatory Covid-19 test is required to be conducted on the passengers entering the borders.
The popular tourist destinations adorning the state are Darjeeling, Siliguri, Sunderbans, and Kolkata. While in West Bengal, give a treat to your eyes by visiting every landscape be it beaches, valleys, tea gardens, or heritage plains.
Make your trip worth remembering while you roam around this impeccable site.
BANGALORE
Proudly designated as " The Silicon Valley of India", Bangalore, the hub of IT has decided to open its borders for the passengers with fewer restrictions and no quarantine measures in place until someone is infected or symptomatic.
The botanical gardens, national parks, palaces, snow city, commercial centers, worship sites, exotic nightlife, mouth-watering delicacies, camping sites, adventurous activities, beautiful resorts, lush green outdoors should be included in your list for the trip to this opulent site.
This southern landscape is a sparkling blend of peaceful sites and hustling city life. While covid has made a huge impact in the state, it is mandatory to take all the preventive measures while planning your next trip.
NORTH EASTERN STATE
The most untouched location throughout the country is the northeastern landscape. The "seven sisters" comprises alluring destinations which should be preferred when someone is looking for a complete change of scene and a total break from busy life.
The tourism potential of the region is enormous and offers exceptional architectural, cultural, religious, adventurous sites to behold. Though India is a diverse country and the northeastern part is most intrinsic to it, it is still very different from the whole of the country in terms of food, culture, religion, and landscape.
While in the northeast region, take the cultural taste of the wondrous state of Assam whose bountiful regions include monasteries, national parks, tea gardens, crystal clear rivers, and lush green valleys, from there you can plan an excursion to witness charms and spells of Meghalaya which is the abode of hills, visit Asia's cleanest village Mawlynnong and experience hairpin turns of the unpaved roads surrounding the region.
The land of festivals, Nagaland should be one of the states on your list while touring northeast, catch the glimpse of historical monuments and take the best out of a plethora of food and culture which depicts the true picture of the life of Nagas.
KASHMIR
If there is paradise on this earth, then it is none other than in the valley of Kashmir. The sheer landscape, snow-capped mountains, beautiful lakes, snowy winters, flowy rivers, plentiful adventurous activities are some of the features adorning the pleasurable surroundings of the valley of Kashmir. Delight in the splendor of royal gardens constructed around the Mughal era present around Dal Lake or hike around gorgeous Zabarwan mountains. One can soothe their senses or seek thrill around Sansar by taking a paragliding tour or experiencing the rolling countryside.
Amaze yourself by experiencing the real delight of Indian winters while in the well-known ski resort of Gulmarg. Don't forget to ride to the heights of Mount Apharwat by the longest cable car in the world. There are plenty of activities for sports lovers as well like a golf course, skiing around this luxurious beauty. Head over to the historical towns, temples, museums, art galleries nearby the location.
With Covid in place, the government has lifted restrictions but it comes with free guidelines which need to be followed. So while you are planning to experience tranquility around this stunning location, follow all the guidelines and stay safe by wearing masks and maintaining social distance.
KEDARNATH
The doors of this majestic shrine have been opened for the visitors with no restrictions on the number of pilgrims provided safety and social distancing measures are followed in the first place. The general precautions for checking the spread of Covid-19 will have to be taken by all.
It's a dream destination for many of us. Adorned by the magical snow-clad Garhwal mountain ranges, one of the very famous and exotic locations in the state of Uttarakhand, Kedarnath is explored by thousands of tourists every year from April to November. It is not about one shrine but around 200 shrines of Lord Shiva are present around the location. You need an e-pass to enter the location.
One can access around 11-12 locations around the destination. Gandhi Sarovar, Sonparyag, Gaurikund, Rudra Cave, Vasuki Tal lake, Phata village should be on your list for an amazing experience in this magical valley.
Conclusion: While it's prominent to experience a different scene from the four walls of your home which has become the bane to mental health days, we can't deny the fact that traveling is not considered a safe option, and if you are planning to touring or traveling make preventive measures your first and foremost requirement and don't even for a second take chance because you only live once and if you do it right, it's enough.
If you have any question regarding this, do email us and I will be happy to answer any of your queries or any tourist destination travel packages.
Email id: info@swastikholiday.com
Contact Numbers: +91-8510901222, +91-9990346013, +91-9812567225, +91-9213313000
Happy Travelling!