15 Ways to Spend Less and Enjoy More
Posted By :
Admin
traveler
Life's more than just existing. One day it will vanish. Make sure it's worth living. Don't just exist. Live, enjoy, explore, thrive, Cherish your solitude. Do anything but let it produce joy, a sense of fulfillment.
Believe in miracles, experience wonders, do whatever it takes you to be happy and fulfilled. There is a saying, "Money doesn't buy happiness". Let me disagree and agree with it at the same time. When you are planning to relish the magical experience at Disneyland, nothing except money will let you live that moment.
But that doesn't mean you can't enjoy it at all without currencies. It takes a creative mind to think beyond exceptions and make life worth living. So, whenever next time you are out of budget but still want to seek that sense of fulfillment and happiness, scroll through fifteen unique options you can try your hands on.
1. Play a Musical Instrument
What's more soothing than music? Music calms you in ways that are not easy to explain. Go for musical instrument sessions or take out your guitar or piano from the store and you are good to go. It won't cost a penny.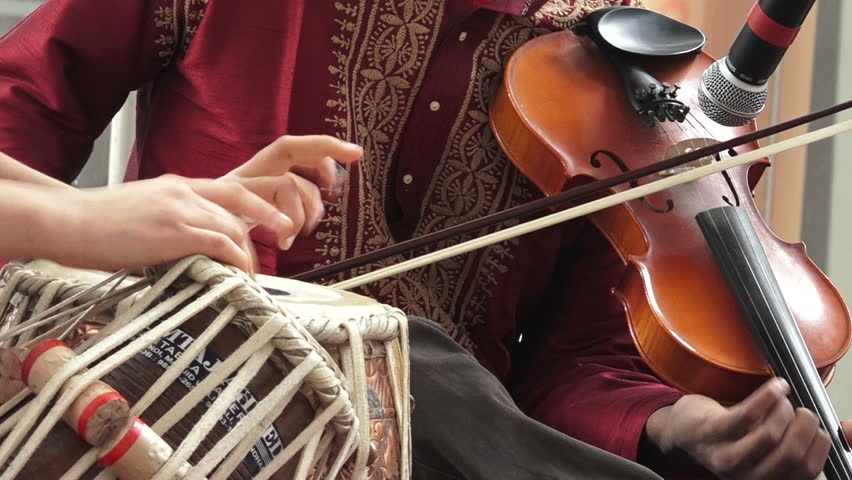 Image Source: shutterstock.com
Even if you are a newcomer, it's worth taking live sessions from YouTube and starting learning an instrument, so that whenever you are at a family dinner next time, you can showcase your skills to everyone, and more than that it will amaze you in unbelievable ways.
2. Walk by the Beach
Most of us are lucky to live by water which has amazing quality to soothe our senses. Try that early morning walk by the beach on the powdery sand or an evening walk by the water when moonlight is fully showing its effect inside the waves.
Image Source: Stocksy United
You can even spend a full day around it, experiencing sunbathing by laying your body on the sandy coastline. This soothing experience will pleasure you in ample ways and give you a sense of fulfillment.
3. Go Hiking
Though going for hiking tours will extract major currency out of your pocket, a nearby or city outskirts hilly landscape will not cost much. You can pack your bag, put all the necessary equipment in it from a water bottle to a small camping kit.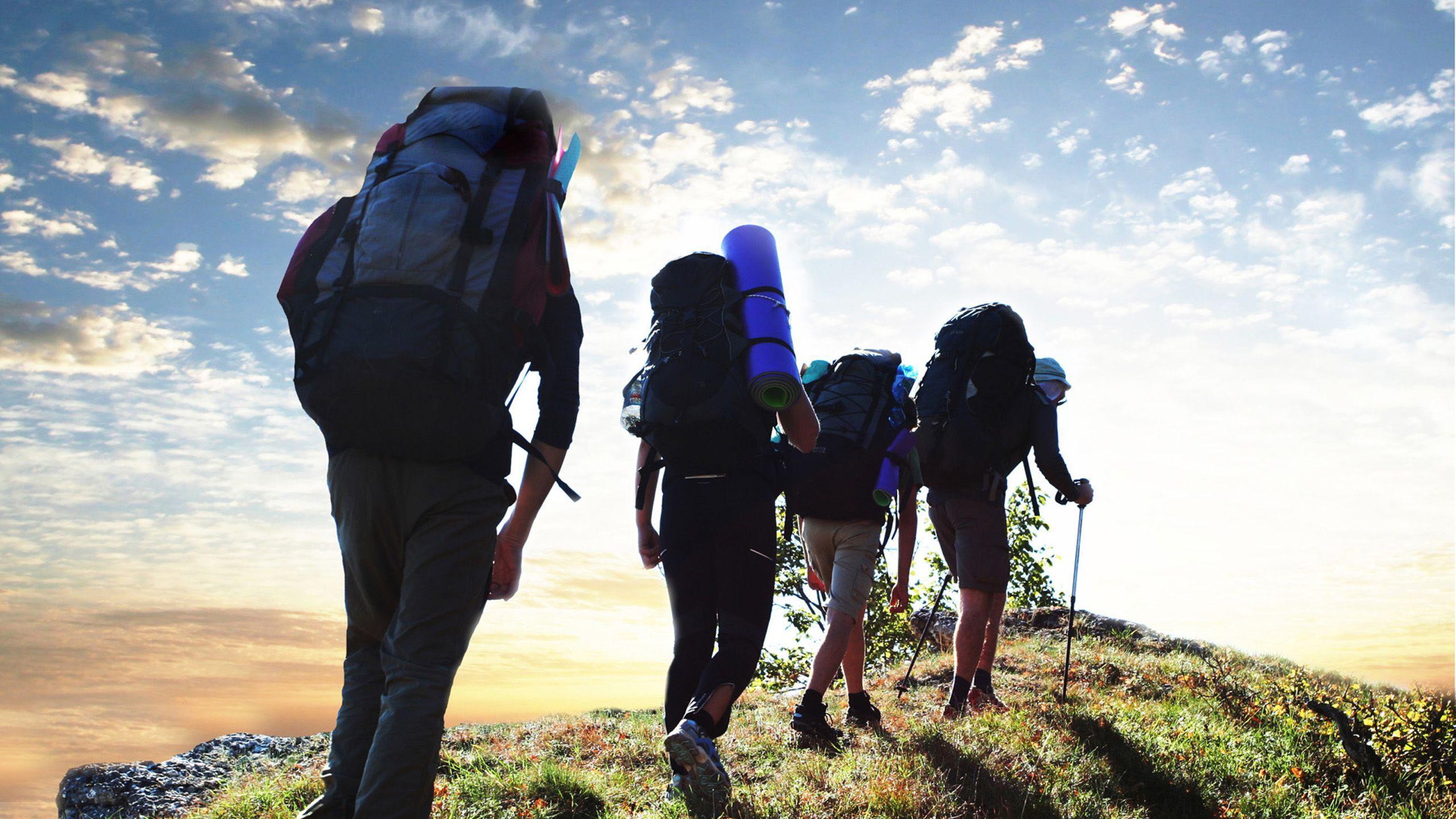 Image Source: Wallpapper Cave
It will grant you fitness as well as an amazing experience. Hike the top of the valley, place your camp there at night, and experience that beautiful morning from the hilltop.
4. Devour Chocolate Delicacy
Chocolate makes everything water. Its properties make it an addictive delicacy. Who doesn't love chocolate anyway? Whenever having a bad day or left with less money, do nothing but go to a store and buy chocolate to experience amazingness.
Image Source: The Chocolate Delicacy
A chocolate cake, truffle can do wonders because all you need is peace, love, and understanding, and a chocolate bar bigger than your head.
5. Family Picnic
A trip may sound like a costly affair but a picnic is a perfect example of enjoying more and spending less. Choose a nearby park or a peaceful location and go out on a family picnic.
Image Source: SheKnows
Pack all the food items, mouth-watering dishes to water or juice bottles, and make sure to pack a mat. Take a racket or a football or a cricket kit to enjoy more. Live, love and laugh, and be the best version of yourself.
6. Ride a Bike
There are days when we feel like being alone and going somewhere far where nothing chases us and no one except our company can be our companion. For those days, your bike can come to your rescue.
Image Source: Le Tour De India
Experience a bike tour to nearby areas while a soft breeze kisses your face and gives you a soothing feel. Sometimes we don't need a trip to enjoy ourselves more, a biking tour can be very touching. Just maintain safety and you will be on unexplored endeavors of life.
7. Explore Nearby Places
For how many years you have been living in a particular location and haven't explored the nearby locations. You may never know that there could be some hidden gems existing nearby your residence. It's way more adventurous than exploring a new destination, especially if you're living in historic cities such as New Delhi or Hyderabad.
Image Source: Stocksy United
You can take your bestie with you and enjoy it to the fullest. You can begin from the backyard or a location on the outskirts of the city. Learn about historical monuments nearby or know about the total geography. It's up to your inner explorer to see whatever they want to gain.
8. Enjoy Happy Hours
It is a term used for the time when a particular restaurant or bar offers discounts on drinks. You can gain the maximum out of it if you plan accordingly. Just know when you need to enter a particular foodie joint and devour free appetizers and discounted menu items.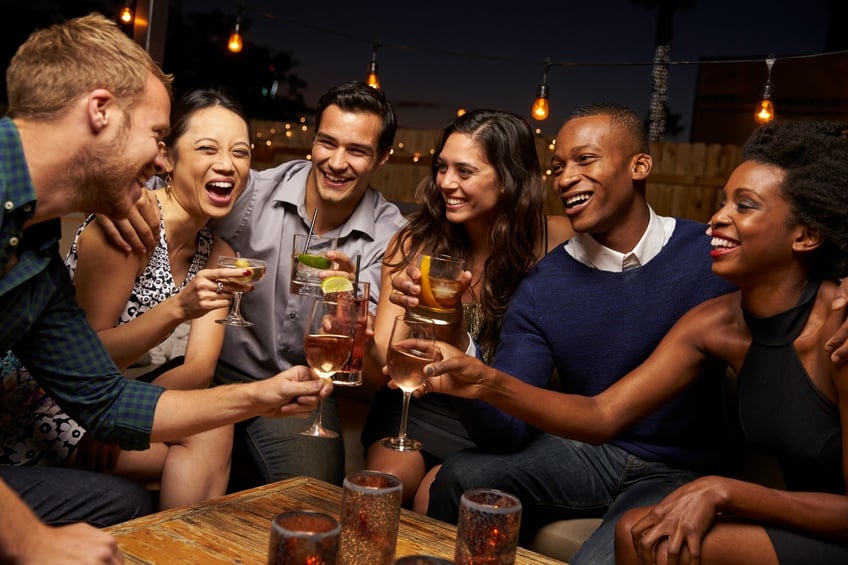 Image Source: Showbiz Cheat Sheet
Likewise, you can save money and enjoy the limited currency you have in your pocket. No matter how stressed you are throughout the day, the magic of happy hour will extract that from you and let you enjoy it amazingly.
9. Volunteer
The ultimate sense of fulfillment comes when you render exceptional services for your countrymen. Join an NGO or volunteer for social service to contribute even your bit to society. You never know a little contribution from your side can be a lifesaver for another person.
Image Source: The Town of Edson
Enjoying not only means fulfilling yourself or doing things which can benefit only you, sometimes the real sense of enjoyment can be felt when you see someone else smile because of you and let them attain what they deserve.
10. Adopt a Hobby
Routine tasks are good, there's nothing wrong with doing productive work but adopting a hobby and practicing it on a daily or weekly basis will not cost you anything. It will make you feel peaceful and accomplished.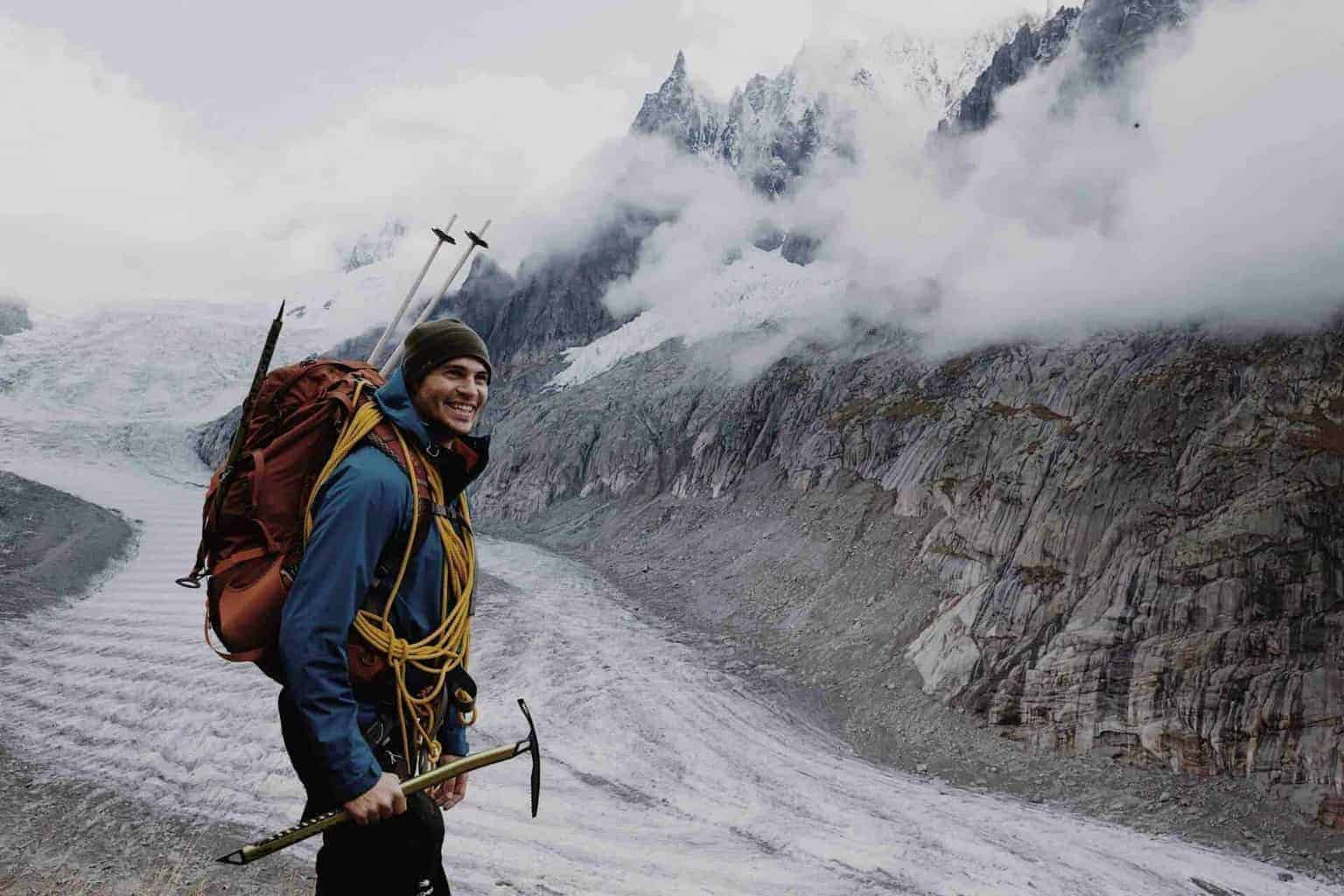 Image Source: Mantelligence
It can be anything from listening to music, dancing to your favorite tune, or cooking new dishes. When you know that you have things to do even on free days, you will never feel bored or feel like planning something extraordinary and a hobby doesn't cost much but your skills and time.
11. Exercise Outdoors
Hitting the gym could be part of your routine but working on your fitness outdoors can be a day challenge or an activity for the days when you are planning to enjoy in a real sense. Get up early in the morning and choose a nearby park or backyard lawn to practice fitness.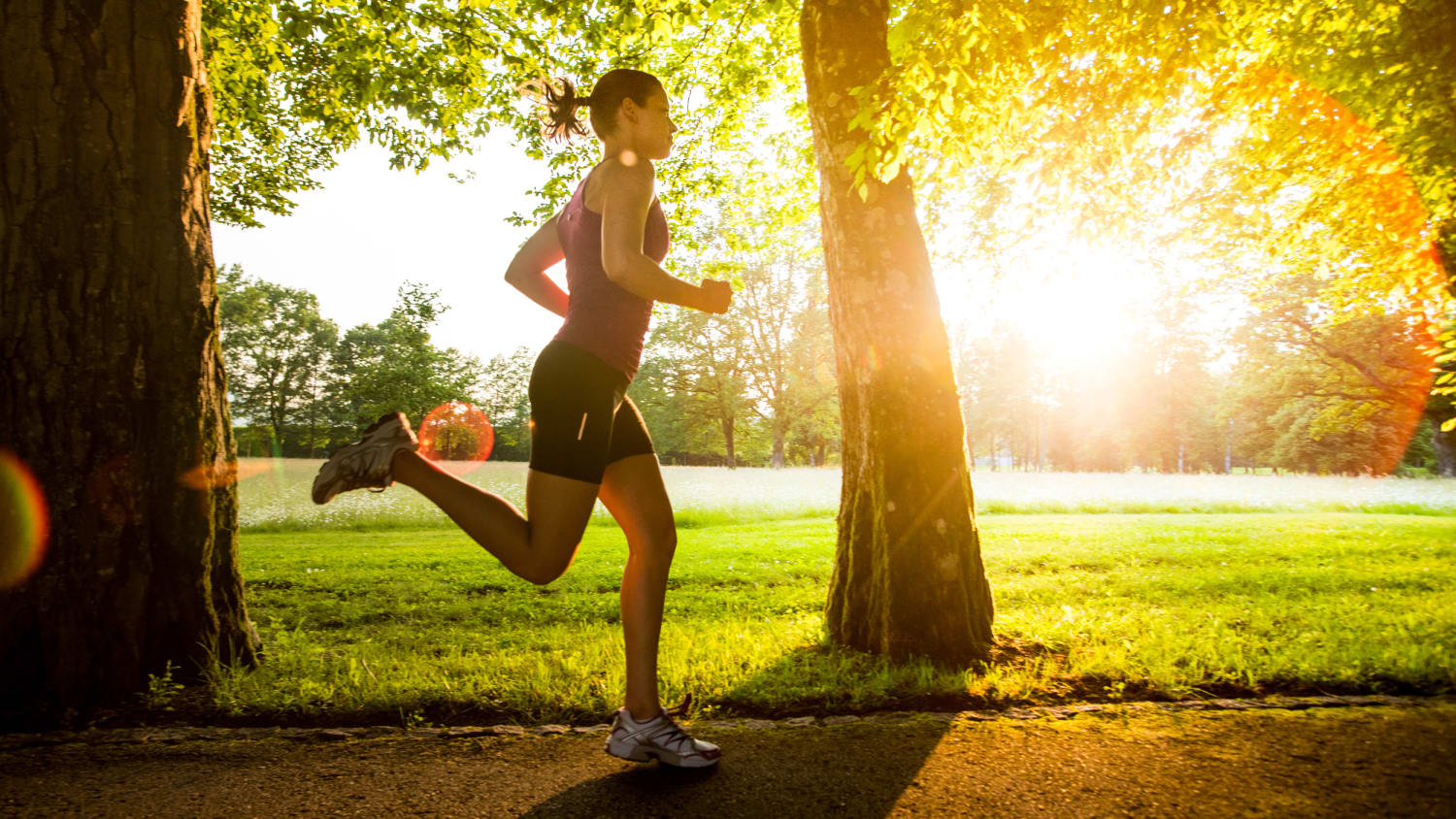 Image Source: NBC News
Soothing breeze, early morning rays of sun touching your face will do wonders for your health in and out. Going to the gym for fitness may cost much but doing the same exercises outdoors won't cost anything plus will also give you a real sense of accomplishment.
12. Karaoke Sessions
Clean your backyard first thing in the morning and decorate it well for evening karaoke sessions with delicious barbecue plans. This is a luxurious and in-budget experience at the same time. It could be whole family fun or just you and your small fam jam.
Image Source: CTV News Vencouver
Dress well, take pictures, record videos & live music sessions. A perfect evening time with family can turn out to be worth relishing. Relive the moments and enjoy to the fullest while your expenses can be controlled.
13. Visit Your Village
Your busy routine might not have allowed you to meet your grandparents and go to your village. Give yourself a change of scene and experience beautiful natural surroundings while you can devour mouth-watering cuisines prepared by your grandma.
Image Source: Kerala Tourism
Take a jungle safari with grandpa or learn from his hunting skills to enjoy as much as you can. Learn the art of cooking healthy dishes from them and spend some fun-filled time. Nothing can make you feel happier than your village tour and meeting your grandparents.
14. Find a Nearby Library
What's more soothing to a book lover than visiting the library and surrounding yourself with multiple books and that exotic smell of books can do wonders to your mind. You can enjoy the maximum and your whole day can be fun-filled with multiple books.
Image Source: Bluesyemre
Explore several pieces of work in a nearby library of the town and you never know which historical piece you may lay your hands on which can turn out to be a huge add-on for your knowledge bank. Don't forget to make a library card so that whenever you feel the urge to get surrounded by books, you don't have to think much.
15. Surf the Waves
Surfing doesn't mean only buying or renting expensive boards. Just surf through your body while taking precautions to not go deep. Equip yourself with a pair of swim fins to aid propulsion. This adventurous experience can be an add-on for your skillset as well as soothing for your senses.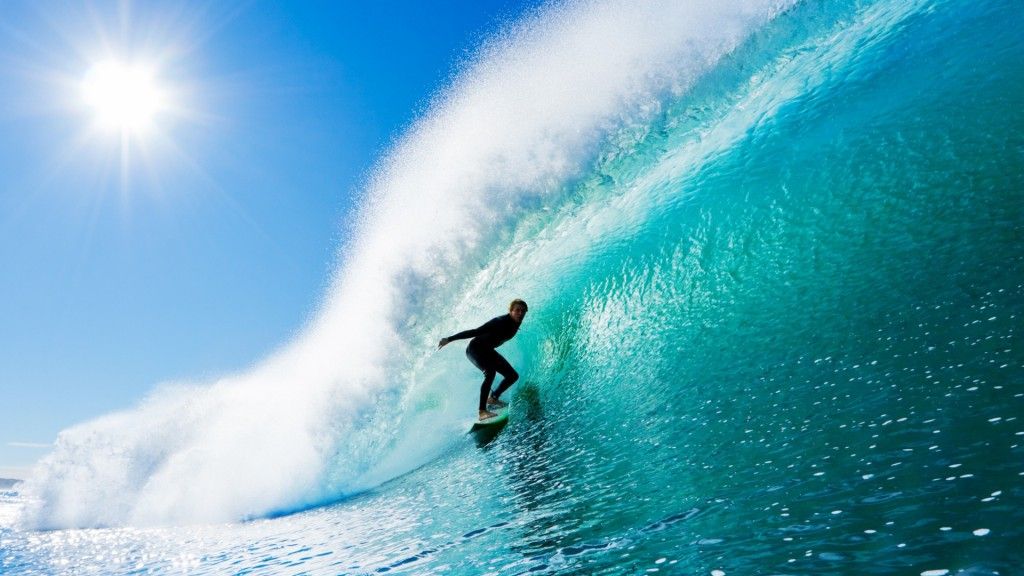 Image Source: Offshore Surf School
Whenever next time you want to feel rich and have the urge to earn more for happiness, just count the things that money can't buy and experience to your fullest.
If you have any question regarding this wonderland – do email us and I will be happy to answer any of your queries or any travel package.
Email id: info@swastikholiday.com
Contact Numbers: +91-8510901222, +91-9990346013, +91-9812567225, +91-9213313000
Swastik Holiday - Best Tour & Trravel Agency In India!